Welcome to First Idea Web Development Company
What First Idea Web, a web development company can provide with cheap prices in Lahore Pakistan? First Idea Web is a web development company in Lahore, Pakistan which offer web development, web designing in Lahore, logo designing, domain registration, web hosting, search engine optimization, digital marketing, e-commerce solutions, Pay-Per-Click (PPC) campaign management & graphic designing. Additionally, we give comprehensive outsourcing services like Portfolio design, e-brochure designing to all companies in Lahore, Pakistan as well as around the globe. Indeed, our Mission is to give quality and cost-effective online web designing in Pakistan to facilitate our overseas clients. Additionally, we are here to deliver astounding, most innovative, and creative services to our client. Furthermore, we have a team of highly skilled & creative web designers, web developers & digital marketing experts. Unquestionably, First Idea Web is the name of Trust. Correspondingly, our clients believe in us. All that considered, we have made the First Idea Web a leading web development company in Pakistan which provides best web designing in Lahore.
Who Are We?
First Idea Web Development company in Lahore Pakistan based IT Company offers the best services available for you at the cheapest prices in the world with instant results. Although, First Idea Web Development are Specialized in creating websites for Small & Big Business all around the world. As a matter of fact, we have a team of specialized IT solutions experts. Additionally, customer satisfaction is our first priority. As we all know, mission shows the clarity of organization and its results. Hence, our Mission is to provide the best possible services to our clients. In order to fulfill our mission statement, we provide the best Websites & Themes to our clients for their business. As a result, it helps them to bring their website on the first page of the Google and on other search engines. In other words, whenever a user will search for anything on search engine related to your website, then your website will appear on top of the list of search results. Consequently, the user will use your site to fulfil his requirements. Hence, Your business will grow.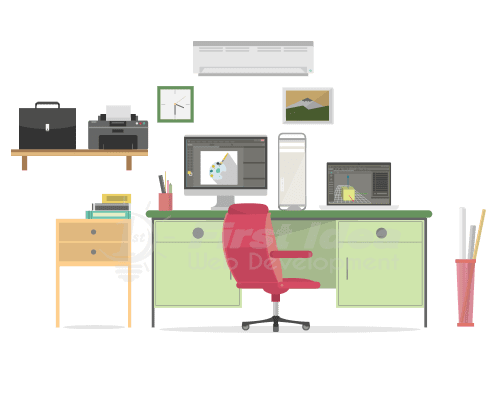 Web Development Projects We done
Web Development Packages
Since to meet your requirements and exceptional standards, we at First Idea Web create innovative design ideas and turn these designs into real-time fully functional websites. As a result, it meets the industry related standards as well. Hence, First Idea Web is the best choice for web development and web designing in Lahore Pakistan. Indeed, it offers affordable Web designing packages and reasonable rates for personal to business websites.
Why Choose First Idea Web
In the first place; our way to deal with Web Design, thus our strategies which demonstrate the results & prove our mission in this rapidly changing and challenging marketplace. Moreover, guarantee is everything that you are in search for.
Subscribe us today for latest offers!
Fortunately, we are providing special offer-packages depending on special events. So, do not miss our amazing offers. Subscribe us straightaway!
By all means, do you want to be visible in the digital world and promote your brand?
First Idea Web is one of the most brilliant company. As a matter of fact, having the most attractive and easy to understand the site is a must nowadays. So, the team of First Idea Web is here for you. Indeed, we have specialists in both fields; Web Design and Web Development.
So, this team have joined hands with proficient SEO experts, content writers, and consultants. Consequently, it helps to convert your idea into a live functional website. Thus, as a result, your site attracts clients, make them believe and invest in your website. So, the biggest advantage you get is a huge traffic on your site and the growth of your business.
Hence, we are pleased to offer you affordable & custom web development and web designing in Lahore. In addition, we also offer services of Search Engine Optimization. Undoubtedly, these SEO services will help you to excise traffic to the website.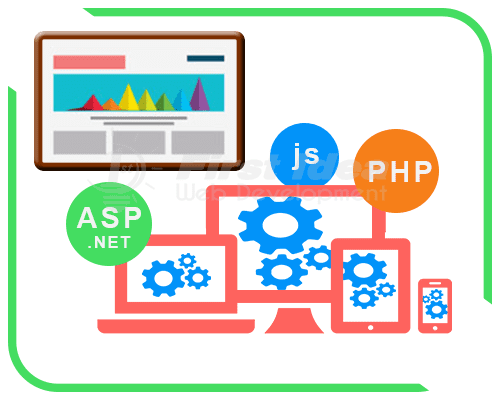 Beneficial for Small Budget Business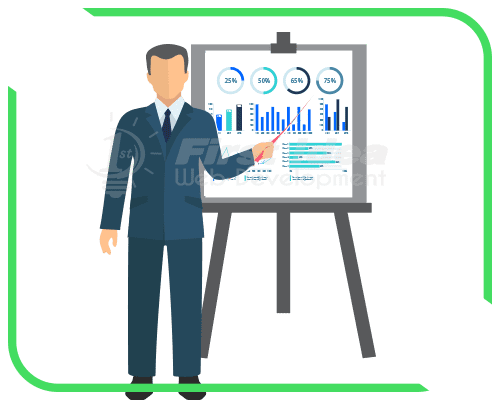 Undoubtedly, due to the short budget, many business startups are ignoring the online branding and marketing. So, First Idea Web development Private Limited is a web development company which understands the requirements of clients and offer packages according to their budget.
Likewise, communication is the key to business development. Despite the fact, most of the websites lack quality content. Subsequently, the features of a website must be friendly and understandable. Equally, it will be the best outline business' site at last. Specifically, First Idea Web helps to recognize what you imagine towards your site and guide your for a roadmap with a specialized group of experts. So, that group helps to bring ideas into reality with the working principle of progress.
As a matter of fact, communication is a most essential factor in working as a group. So, when passing on your thoughts you, as the entrepreneur, should have the capacity to speak with the group of a pioneer.
Website Designing Testimonial