Web clients utilize cell phones to reach to a site.
This is for the most part done by them to look for item and administrations, think about costs, read audits, discover eatery, inns, blessings, shopping and parcel more activities. First idea web Pakistan takes in your business objective; examine your clients and rivals to plan the versatile site, which gives full adaptability and ease of use to your potential customers. First idea web Pakistan takes after W3C approved the standard, HTML 5 coding structure and CSS 3 to give you greatest help to every single portable stage. Cell phones bolster distinctive screen size and resolutions. Our developers are highly experienced in web design. Our developers work on the design until customer satisfy.
we make liquid based versatile website composition, thusly it will be good for all screen size and resolutions.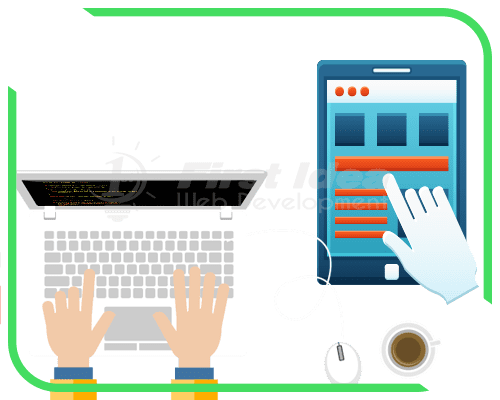 First idea web Pakistan additionally makes an arranged path for organizing the substance and route stream in the portable site, with the end goal that in a constrained space, you can sort out the required data for your guest. We will decrease the pictures measure and rearrange JavaScript to limit the download time and size of the page to give your guest a positive client encounter while getting to the versatile site.
The primary objective of the versatile site is to get greater permeability of your image, items or administrations; connect with your guests and change them into clients. First idea web Pakistan gives you SEO well disposed versatile web architecture in Pakistan, so you can without much of a stretch get greater permeability and change from web crawlers.