Small Business SEO Company
Choosing a small business SEO company can be a tough choice and a big decision at the same time. You've got a tight budget? Don't worry! We, at First Idea Web Development, can help you big time in providing SEO services! Getting back to the talk of the hour, We'll explain what the role of SEO expert in Pakistan is. 
A small business SEO company plays several roles to help their clients website. Fully understanding what the goals and desires of their clients are and that is the point that distinguishes good SEO companies with the average ones. Small business SEO expert plays an important part in web trafficking, content, a structure of the URL and many other. Thus, it is really important to choose a good SEO company for a better run for the future. So that, it brings better search results and flourishes under a good SEO company.
Benefits of Small Business SEO Company
A good small business SEO Company is a focal point for a better success rate in terms of generating leads, trafficking, a huge amount of backlinks and other aspects. This is what we bring to you, A good small business Company! Which would be co-operative and make your a business a success. Do you have a small business with a limited budget and require an SEO company which doesn't cost you much? Than First Idea Web Development is perfect for you!
SEO Expert In Pakistan
There are a lot of SEO experts in Pakistan who help your business prosper under their expertise. In the last decade, the number of SEO companies has abundantly increased leaving the clients to ponder about different things before hiring an SEO expert. Before hiring an SEO expert in Pakistan, It is important to notice if they fully understand your business work or not. Get to know how those SEO Experts approach optimizing on page elements.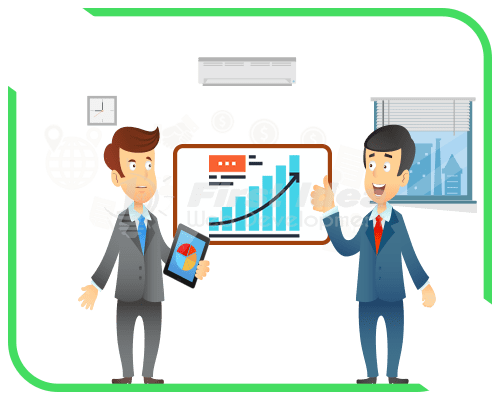 Moreover, the SEO expert in Pakistan should be familiar with the off-page elements and they should organize a plan which includes some aspect of social media, link building, and blog marketing. The SEO companies should be perfectly familiar with a clients line of business and they should ask a proper set of questions so that a level of uncertainty should remain low.
The need for SEO expert in Pakistan is widely increasing. SEO services are becoming really important in large areas of Pakistan. Search engines are rapidly becoming a need for everyone. Most SEO expert in Pakistan is found mainly in the big cities like Lahore, Islamabad, and Karachi. SEO is a great and a good concept which is becoming popular among the website owners.
Impact of SEO Services
The growing demand for online marketing has to yield good results for the SEO companies. The need for SEO services is increasing day by day. Its help in increasing the traffic of websites such as Daraz, Home shopping, and Yayvo has increased the likes of SEO experts in Pakistan. Because of this trend of buying online stuff such as mobiles, household items is very much common. As a result, SEO expert in Pakistan has increased. SEO expert in Pakistan is found nearly in every field. They offer SEO services in hotels and restaurants, law firms, travel industries, textile, and garments.
SEO Services
Due to its effectiveness, SEO has become an online marketing strategy to generate customers and Trafficking.  SEO services are cost-effective. There are numerous SEO services which lead to the success of a business. SEO is not just a myth, it increases sales and brand awareness.
The benefits of SEO services are under:
Quality Trafficking

Increase in Sales

Cost Effectiveness

Increase in Marketing ROI

Increase in Market Share

No Paid advertising and 24/7 promotion
So, SEO plays a major role in improving the website ranking. The overall site usability greatly increases and the overall increase in exposure has been seen. Now, looking at the tasks an SEO company provides to the clients. There are numerous tasks the SEO experts perform such as utilization of SEO Tools, building backlinks, and content. The SEO services are under:
Web Structure Analyses

Off-page elements

Content Analyses

ROI Projections

Analyses of Website Structure
Services of SEO Expert In Pakistan
These SEO services are some of the services provided by the SEO experts in Pakistan. These services play a vital role in making a better website with full client satisfaction. So, SEO is a step by step and an analytical approach in making your website relevant in terms of search results. So, SEO expert in Pakistan is prominent in rendering the best solutions.
Although, People are starting to recognize the use and its benefits.  Small business SEO company recognizes the work of its services, therefore, they are a success in the market. In this modern era, SEO is not just a tool, it's a necessity. As a matter of fact, every company in Pakistan is using the SEO to generate leads and sales.
Now, that you've read everything, all the things mentioned above, First Idea Web Development is a leading SEO company. It co-operates with its clients in making their business a success. It provides you with the best SEO services. Our goal is to provide you with the best SEO Packages. We never fall short of the standards set by us. Once you collaborate with us, you'll surely be satisfied.
So, First Idea Web development is one of the most prominent IT companies in Lahore. We work with commitment and dedication. As a result, we make our clients happy.