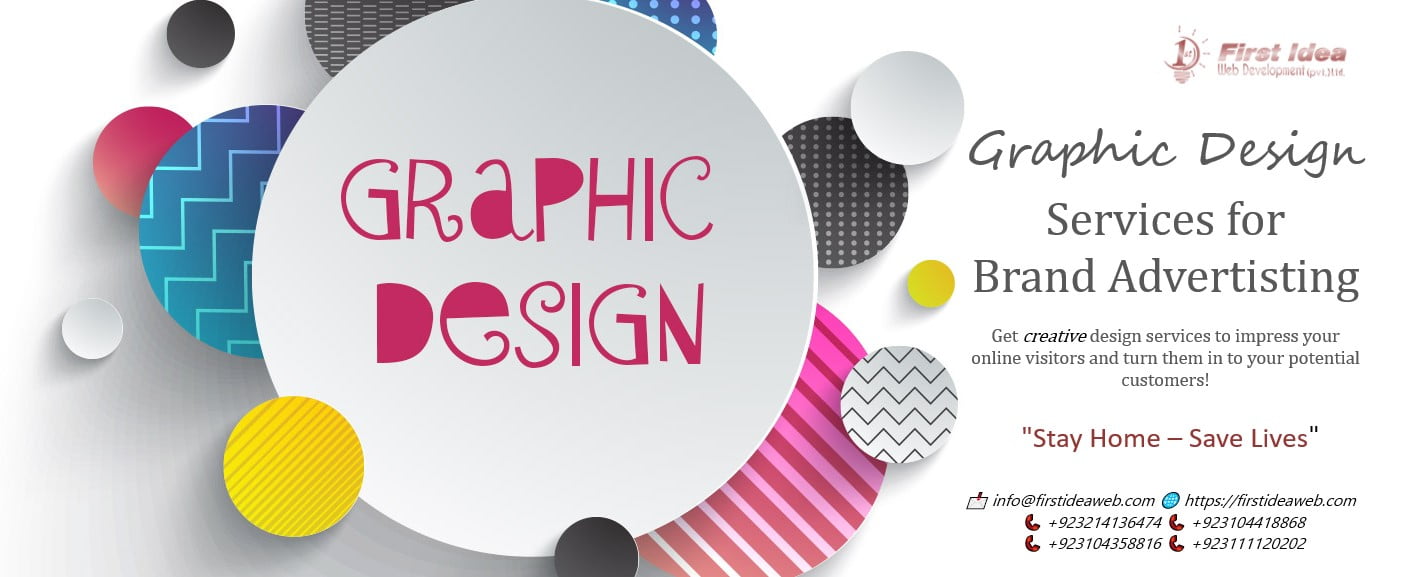 Go for graphical influence if text do not work! Get creative graphics & impress customers in this epidemic situation! – Covid-19
Our country is facing lockdown due to epidemic spread out of Covid-19. This situation will remain constant for the next few weeks. Your business is not drowning? It's very odd to hear. In these days all the businesses and investments are about to shut down.  In this situation, no one can run the venture successfully. People are worried about their basic needs like food medicines and clothes and many more. However,  In the hour of need, FIWD has the best and a smart plan to save your drowning business.
FIWD – Stay at home, stay alive!
Authorities have advised all the people to stay at home. 




No need to go outside in this pandemic situation. 




Just stay at home and operate your business online. 




We will build a website for your business through which you can easily contact your clients.
Best Web Designing Company in Pakistan –
FIWD
FIWD is a web designing company in Pakistan. Basically, our company is functional in Lahore but operating worldwide with our best services.  FIWD offers  Web Development, Web Designing, Campaign Management, Domain Registration, Digital Marketing, eCommerce solutions, Static website development, logo designing, portfolio designing, and many more for your business.
Virtualize your business with FIWD
Many Software houses are operational in Pakistan. However, we at FIWD offer the best services nationwide as well as worldwide. Moreover, We completely focus on the business to understand the importance of the existence and opportunities of your business. Furthermore, Our smart and creative-minded and skilled IT experts work efficiently to virtualize your business.  Moreover, We are offering you the cheapest rates without compromising over work quality.
Due to the epidemic outbreak of Covid-19, all the businesses are shutting down. At this hour of need and panic, everyone is worried about the basic needs of life. FIWD is helping you in this situation. We are offering you the best rates for developing websites for your business. We are the best Online Website Development Company in Pakistan.
Graphic Designing Services Available @ Cheap Rate!
Graphic Designing is a process in which visual communication and Problem-solving through different techniques are involved. We at FIWD are providing Graphic Designing Services and creating combine symbols, texts and images to design visual personification of different ideas. We are using visual arts and page layout techniques to create visual compositions. However, with the help of FIWD marketing of your business will be easy and you can get new orders. Your sales and purchase will increase.
Modern Brochure Design – FIWD is the right choice
Brochure designing is a technique in which a template or a document is designed to promote and advertise a business. However,  If you are searching for a software company for Modern Brochure design company in the market, Contact us at FIWD. Our IT experts provide you with services according to your needs at affordable and cheap prices. You don't need to go somewhere as the risk of Covid-19 is at its peak. Just stay at your home and contact us to make your WordPress Website and make your business operation through your home.
So, if you are looking for the services, Contact FIWD PVT LTD through call, WhatsApp, online chat, Google, or drop an email.
Try Domain & hosting, SEO and website development & enhance your business through Digital Marketing.
To generate a ticket / give suggestion/complaint, please click here.