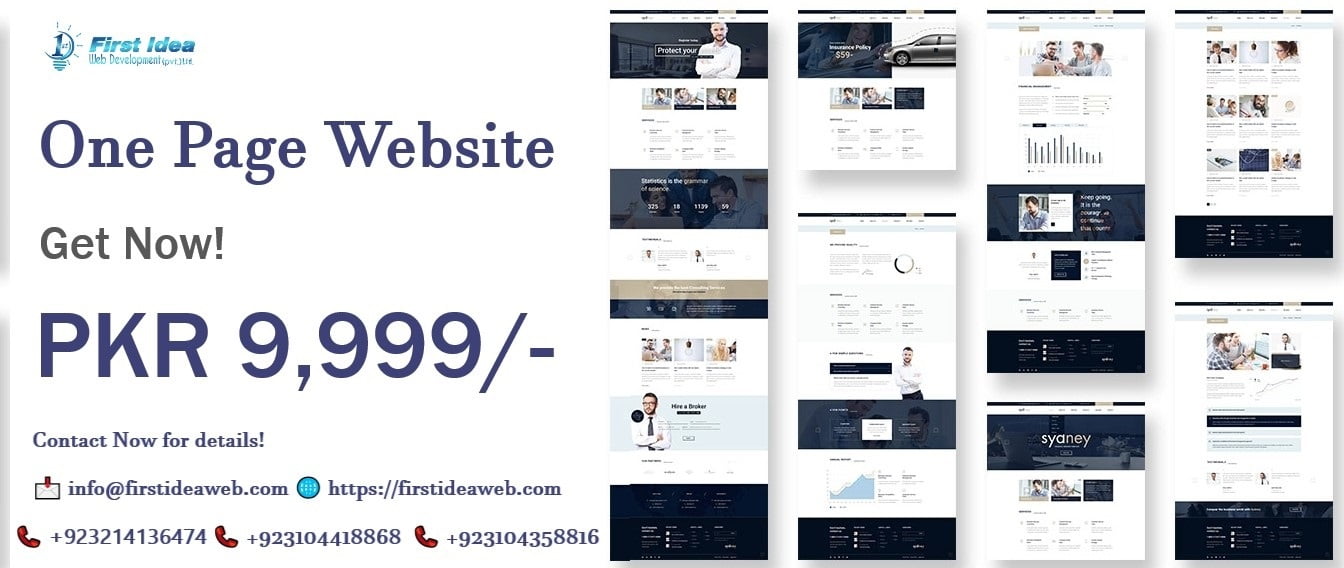 Static Website Cost Is Low Now – Catch Clients Online!
Why do you need to virtualize your Venture?
Have a pandemic eruption in your area? Your city is facing lockdown? Having no destruction of your Business? It sounds incredible. Covid-19 from epidemic to pandemic has compelled all the ventures to shut down for at least two to three weeks. people are getting worried about their daily earnings and basic needs like food, clothes medicines, etc.
However, In this regard, we have a possible and best solution for you to save your business. As we are the best Web Developing company in your area. We offer you to virtualize your business.
Expand your Business at a vast level by e-commerce Website Development:
Hence, FIWD takes an initiative to guide you in this hour of havoc. In this pandemic outbreak, we provide you with reduced price virtualization of your about to drown venture. Computerize your business entirely and protect it from doom. We have sophisticated technology to maintain your business soundly with the best e-commerce Website Development Company. You will surely be pleased to have a phenomenal experience with us.
Why do you need to contact FIWD the best Static Website Developer?
FIWD is a software house that is operational in Lahore. FIWD offers Web Development, Web Designing, Campaign Management, Domain Registration, Digital Marketing, eCommerce solutions, Static website development, logo designing, portfolio designing, and many more to all companies worldwide.

First Idea Web Development Pvt LTD has lower its prices to help nation to make their business online. 


For those who can not afford expensive websites, can have a static website (one-page website). 
It will not only help them easy to operate also, ith reasonable static website cost.
Modernize your business with FIWD
In the modern age of technology, No one is providing the new static websites. but if you discuss the latest technology, FIWD stands out in the market. We are providing reliable services and the latest strategies to build new websites for our clients to enlighten their business. Smart and intelligent people choose us. We have the best team and It experts to work smartly.
First Idea is the right choice
During the hassle of the Covid -19 pandemic, choose e-commerce websites developers is a wise decision when all the ventures are at risk. e-commerce website development by FIWD will ensure to enlighten your business to its best. it will increase your sales and purchase. your clients will increase to an exceptional level. Eventually, it will increase your orders and agreements.
We are offering concessional prices
We at FIWD Static website developers, offer you the latest and reliable technology at very economical and discounted prices. In this situation of hassle and business downfall, we are proving a helping hand for your business. Moreover, FIWD provides web solutions to your daily routine issues. you can get the best services at the platform of FIWD at a very cheap and reasonable price.
Our Ambition at FIWD
FIWD website Developers has the ambition to provide you with the best services to make your business progressive. Today where everything is becoming virtualized, why your business cant be.
So, if you are looking for the services, Contact FIWD PVT LTD through call, WhatsApp, online chat, Google, or drop an email.
Try Domain & hosting, SEO and website development & enhance your business through Digital Marketing.
To generate a ticket / give suggestion/complaint, please click here.