Web Web every where… Why should one need it from dev companies?
by: Iqra Chaudhry
in: Ecommerce,ecommerce website development,trends of web development,Web Designs,Web Tutorials,Website Designing and Development,website maintenance,wordpress pages

Tags:

dynamic website price, web dev companies, web dev company, web development offers, web development services
note: no comments
Web – Web – Web … Everywhere… I want it too! How?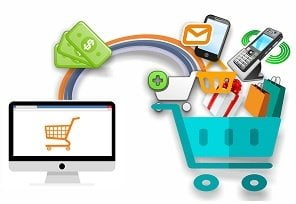 There are many software houses in Pakistan offering the best web development services. The software house is an organization which serves you with the IT services. Whether you want a website for your business, looking for software or any other IT services. The software house will give you a complete source for that.
Thus now many web dev companies in Pakistan are found serving the clients with the best web development services.  Hence if you are familiar with the term IT then you have a complete idea about why a website is important in today's world and what is its scope for your business.
As we all know that this is a world of internet and IT. And therefore now every business is online on the internet. But what makes its visibility online. So the website will make your business visible on the internet and hence promote your business easily to more people.
Looking for the Best Web Development Company?
Are you going to start your business? Or just has set up your business? And looking for the best web dev company? Then you don't need to search more for it. Because now FIWD is here for you with the best web development offers. As now it's a time to turn your dream into reality and promote your business to more people and increase the income.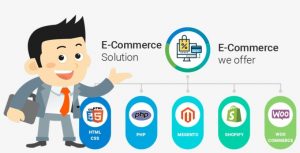 Now you can check for every service you are interested in at the online platform of First Idea Web and select for the best web development services. At First Idea Web Development you will get the dynamic websites. SO if you want to check for dynamic website price just go to the online portal, select the service and get a quote. I think there is no need to describe the importance and the need for a website for a business. So don't waste your time anymore. Just go to take your business online and get enjoy by the amazing results.
Want to Get Best Web Development Services by Best Web Development Company!
So if you have decided to build a website for your business. NO matter a big business or a small business. Then no need to be worry anymore. When the First Idea Web is here for you. More and more web development companies are emerging in Pakistan. Because the trend of IT is at its peak. Now here and there where we see is IT and the time of IT. So to live in this world of IT we have to organize ourselves as per the trend. So meanwhile, take your businesses online by just with the help of IT.
With the help of IT? How? Yes, with the help of IT, very simple come at First Idea Web platform and get reasonable dynamic website price and check for web development services. And that's over you have come at the best web development company. Now its turn of FIWD to serve you with the best web development services.
Just Sit Back-Relax & Enjoy Best Web Development Services!
So, if you are looking for the services, Contact FIWD PVT LTD through call, WhatsApp, online chat, Google, or drop an email. 

Try Domain & hosting, SEO and website development & enhance your business through Digital Marketing.

To generate a ticket / give suggestion/complaint, please click here.