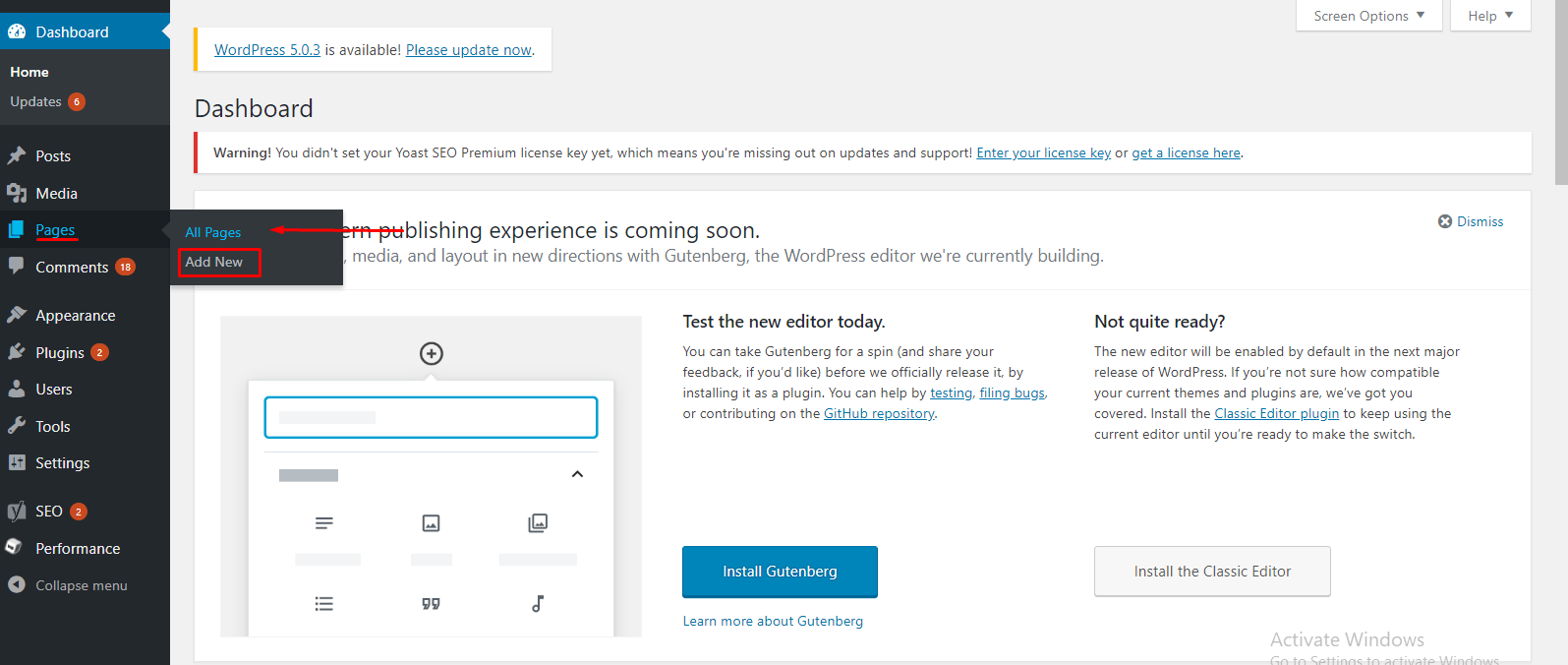 How to add a new page in WordPress Website? – User Guide
Follow these steps to add the new page to your WordPress website. Just remember to click on publish to add a new page to your dynamic website.
WordPress is the most popular website development platform. In addition, most of the business owners use WordPress integration to design their website. Moreover, WordPress is a leading web integration platform which hosts several tools and plugins that are very helpful in website development.
Adding and editing web pages using WordPress
To add a new webpage to your website using WordPress, we have mentioned an easy way for your convenience. You must have a WordPress Platform on your PC for adding a new page.
Log in to your account and open your website management portal.
Now navigate to the dashboard of the WordPress. Look for the option labelled "Pages" in its sidebar.
Click on the "Pages" option.
Choose "Add New" to add a new page.
You will see a screen similar to the Microsoft word screen. It has options to set font, text size, add images and many other. Create the page according to your wish.
To link the page to the navigation bar of your website, first save the page.
If you have made changes in any previous page then "Update" the page.
Navigate to the dashboard of WordPress. Look for the option labelled "Menus" in the sidebar.
Click on the "Menus". Find the page you had saved. Click the checkbox labelled "Add to me" to add the page to the navigation bar.
Why should I use WordPress?
Website owners can add new web pages to their website through WordPress. Moreover, it doesn't require the owner to have any technical skills or know any programming skills. Because the prebuilt and precoded functions of the WordPress provide a feasible interface to create and add new web pages and other features to your website.